Dual Expandable, Spacious, Made in Korea
Be a Part of the Revolution
World's Largest Pop-up Hardshell Rooftop Tent
TEDPoP® reached $530,000 on global #1 crowdfunding platform
TEDS Outdoor is a company that pursues sustainable coexistence with the environment.
TEDPoP® was created to provide a differentiated user experience through a lot of trial and error by outdoor camping experts.
TEDS Outdoor's first Rooftop Tent: TEDPoP® supports the convenience of camping and your journey as a camper family companion.
The World's Largest Pop-up Hardshell Rooftop Tent
TEDPoP®
World's Largest Pop-up Hardshell Rooftop Tent
TEDPoP® is the world's first dual expandable hard-shell rooftop tent.
The world's largest pop-up hardshell rooftop tent that sleeps up to 4 people allows you to create your own mobile home anytime, anywhere.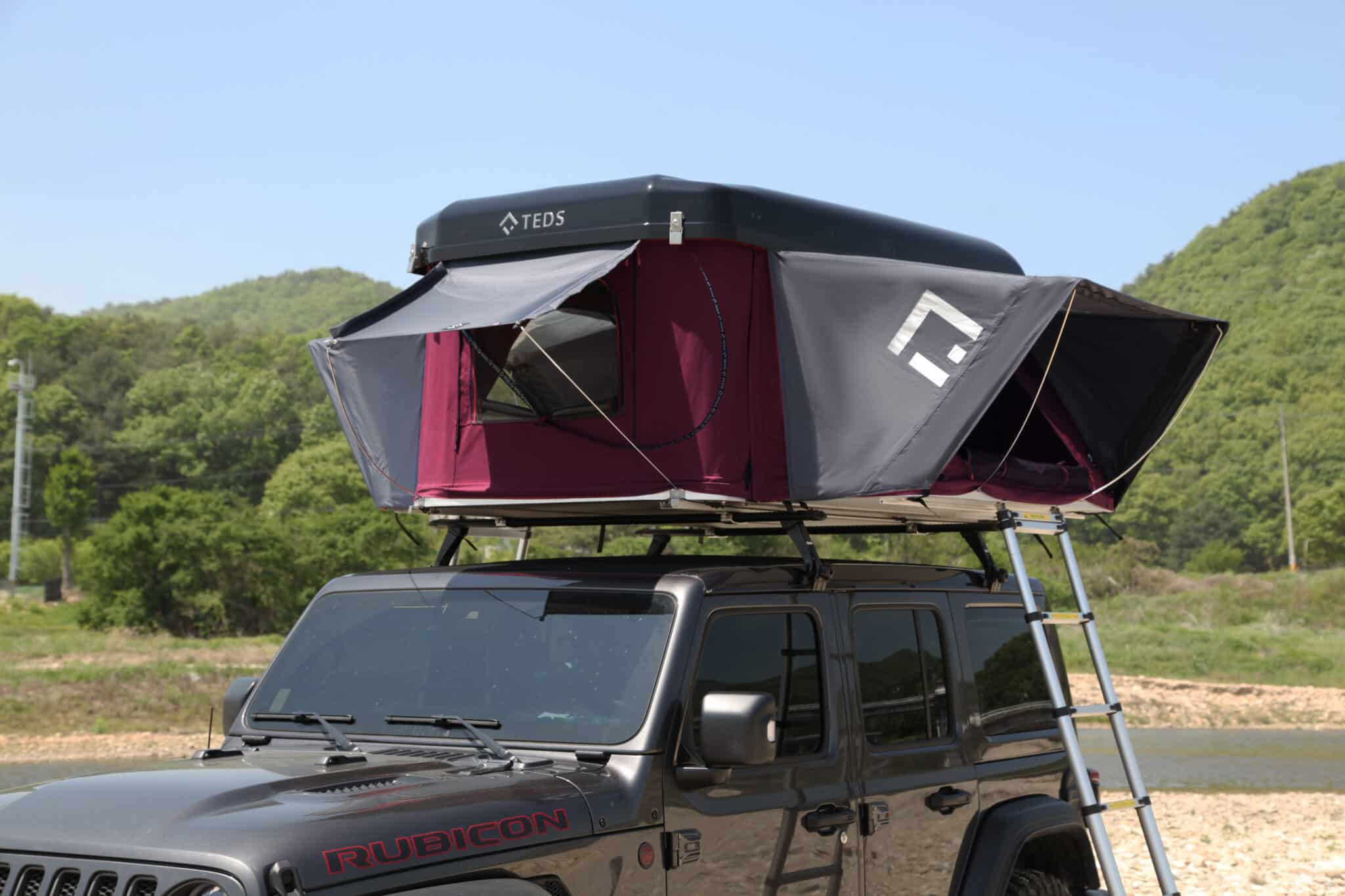 Dual Extendable Pop Up Rooftop Tent
TEDPoP® adopts premium canvas fabric for good air permeability and generous space enough for up to 4 people to lie down comfortably, and the openness of all-around view is excellent as 4 sides are open.
The floor material is designed for the pleasant camping and safety of fellow campers by fundamentally blocking the cause of condensation on the floor by applying our own patented technology with a honeycomb panel that can withstand high loads and an insulation layer.
$530,000 reached on global #1 crowdfunding platform
TEDPoP® is a next-generation rooftop tent that can dramatically reduce the inconvenience experienced during overlanding and camping.
Endless Possibilities. Endless Performance.
Accessories you can purchase with TEDPoP®
Ladder Cover
Convenient to store and move the ladder.
Shoe Rack
Convenient to store shoes and items when entering and exiting the rooftop tent.
Ladder
Can be selected in addition to 1 ladder provided with TEDPoP® (excluding the standard support pole when choosing the ladder option)
S-Annex
It is possible to move the vehicle by folding only the roof top tent
after independently pitching the Stand Free Annex.